Orthopedic hospital Gelenk-Klinik is certified as Foot and Ankle Surgery Centre (ZFSmax)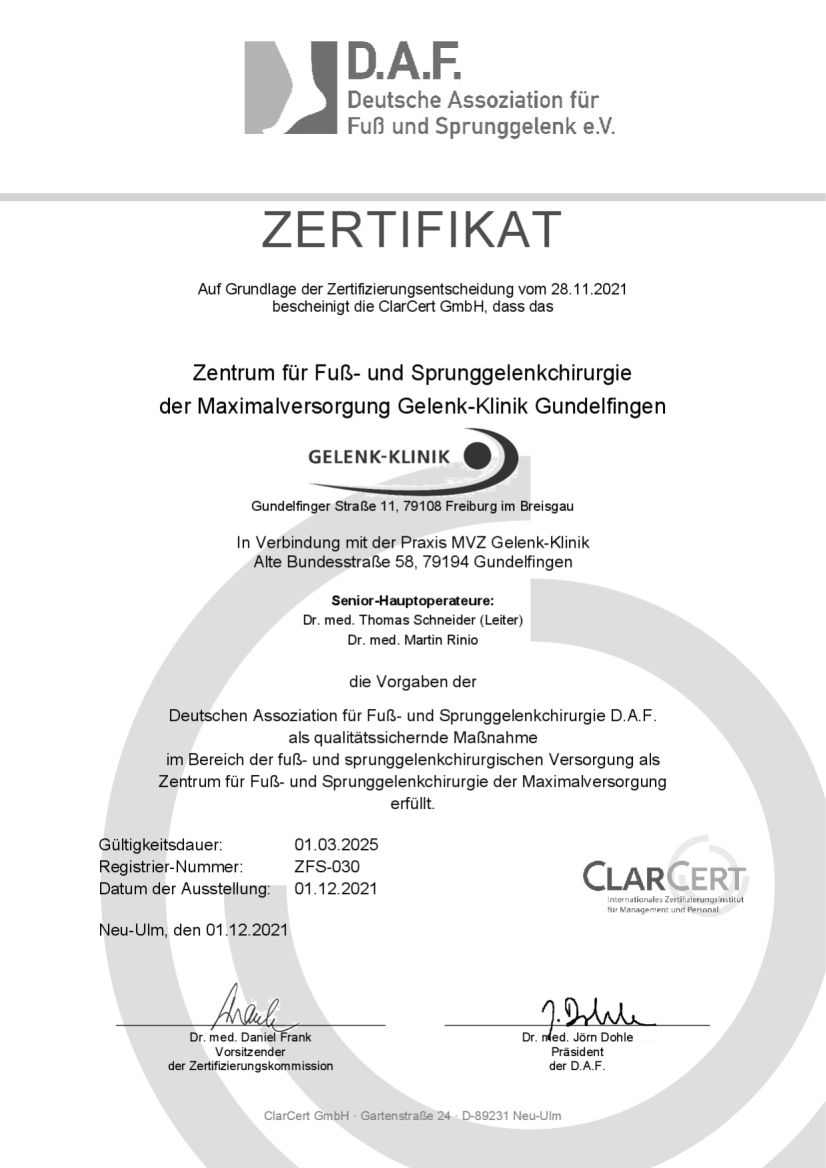 The success of orthopaedic treatment doesn't just depend on the physician's expertise. Other factors, such as access to high-quality therapy and diagnostics, as well as optimised processes and procedures play an important role in the treatment quality.
Since our hospital Gelenk-Klinik applies the highest standards for the treatment of orthopaedic patients, in August 2018 it was one of the very first clinics in Baden Wurttemberg to receive certification as a Centre for Foot and Ankle Surgery (ZFS). In order to be awarded with this certificate, certain structures and requirements must be met:
The foot and ankle experts must possess a very high level of surgical experience in foot and ankle joint surgeries.
The training and advanced training of our specialists is constantly reviewed.
The quality of diagnostic procedures, surgeries and follow-up care for surgeries is well documented and proven.
Our patients benefit from tested expert advice and thorough clarification with regard to medical matters.
Quality assurance is ensured through regular clinic inspections.