Spine Surgery Specialists in Germany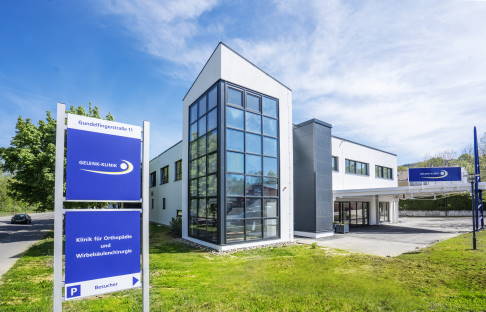 The goal of our Spine Surgery Specialists of the MVZ Gelenk-Klinik in Germany is to provide patients with the fastest and most effective treatment for chronic and acute back pain. Examination, diagnosis and treatment are therefore carried out by an interdisciplinary team. We work together with the anaesthesia department and the physiotherapists of the joint rehabilitation department to ensure the well-being of our patients.
Your Spine Surgery Specialists in Germany
Specialist in Minimally Invasive Spinal Surgery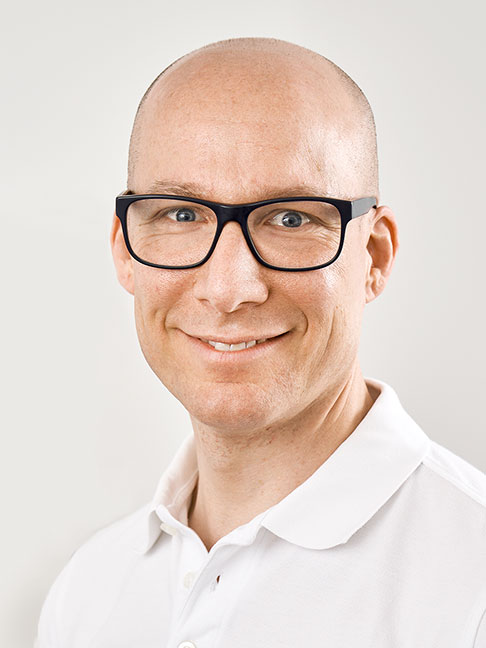 As a board-certified orthopaedic and trauma surgeon, Dr. David Kubosch examines the structure and function of your vertebrae, intervertebral discs and facet joints. Possible causes of your back pain include wear and tear (osteoarthritis), arthritic changes, narrowing of the spinal canal (stenosis), herniated discs (prolapse), spondylolisthesis and more.
The orthopaedic back specialist performs pain management procedures and injections. These include spinal infiltrations and the use of pain catheters. As a spine surgeon, Dr. Kubosch sometimes treats herniated discs using microendoscopy, a minimally invasive procedure without large skin incisions. Damage to the spine, such as fractures of the vertebral bodies, can be repaired by stabilizing the vertebral bones. This involves procedures such as kyphoplasty and elastoplasty - filling fractures with elastic materials such as silicone.
Specialist in Pain Management and Chiropractic Therapy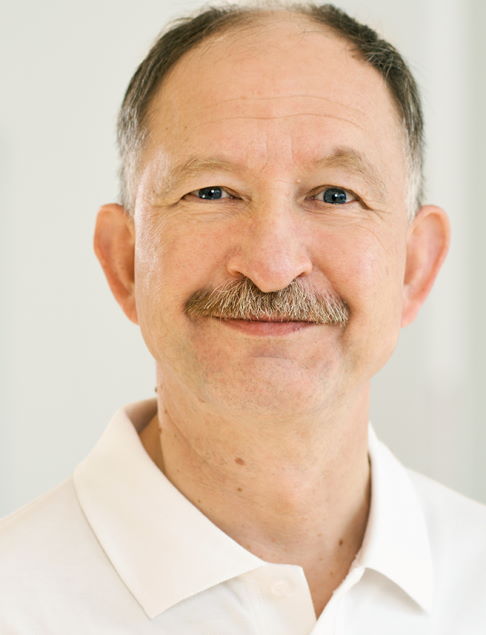 Rehabilitation physician PD Dr. Pawel Bak diagnoses the causes of chronic pain and movement disorders. It is particularly important to analyse the metabolic situation in painful or stiff joints. If the tissues are permanently contracted after long periods of pain, the metabolism and elimination of waste products are no longer optimal. Appropriate physical therapy modalities such as acupuncture, chiropractic, and naturopathic medicine can effectively combat chronic pain and restore mobility.
Specialist for Conservative Orthopaedics, Osteopathy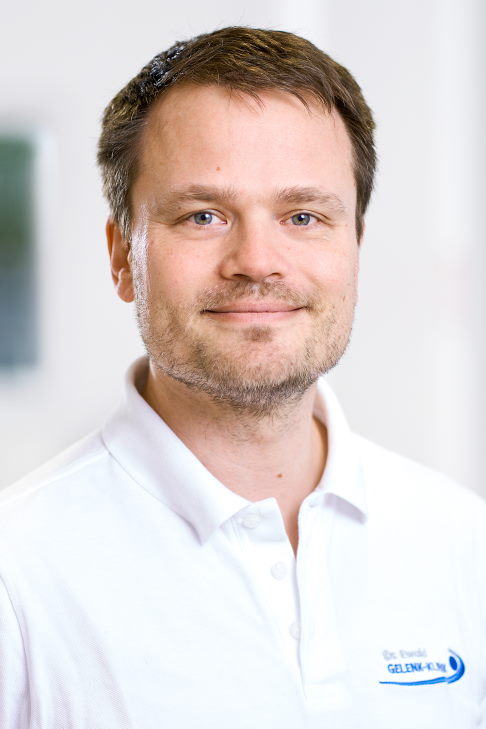 We want to help our patients to be free of pain and to enjoy movement again. During the consultation for my osteopathic treatments, I work with the patient to develop a treatment goal that reflects the patient's physical condition and needs. What may be the best treatment for one person may not be satisfactory for another. In addition, I try to consider the patient's fears and uncertainties and explain all the options.
Specialist in Orthopaedic and Neurological Radiology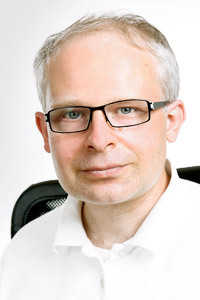 In many ways, medicine is like chemistry. Most of the processes that take place in the human body go unnoticed. Radiology can make these processes and structures visible. Different imaging modalities, such as X-rays or MRIs, show exactly why a patient has the complaints and symptoms they present with. And if the images do not match the suspected disease, I initiate differential diagnostic measures to get to the root of the problem.
Diagnosis of back pain in the Gelenk-Klinik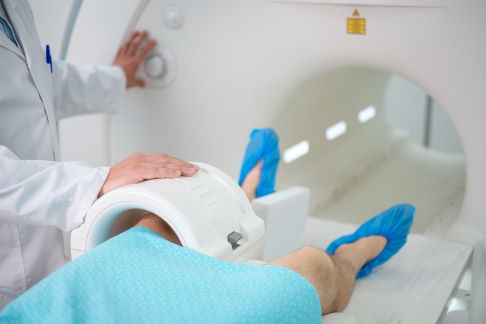 Every patient is different. Therefore, therapy must be individually tailored to the patient's specific symptoms and lifestyle. In order to find the right therapy, the Freiburg Gelenk-Klinik in Germany offers numerous diagnostic options and procedures.
Examinations offered in the Gelenk-Klinik
Medical examination: Detailed and personal approach to treatment
Digital X-rays: Low-radiation imaging of bones and spine, computer-aided surgery planning for optimal results
Magnetic resonance imaging (MRI): Detailed examination of all body tissue
Movement and gait analysis: Dynamic examination of the gait and range of movement with video treadmill analysis
Electromyography (EMG): Pain-free measurement of muscle activity
Bone density measurement: Early detection and prevention of osteoporosis
4D spine measurements: Radiation-free measurement of spinal curvature, including exact leg length measurement for analysis of hip and back pain
Blood test: Useful for ruling out conditions that are not directly spinally related
Bone age assessment: Is growth appropriate for the age of the patient? Prognosis of spinal curvatures to initiate therapy at an early stage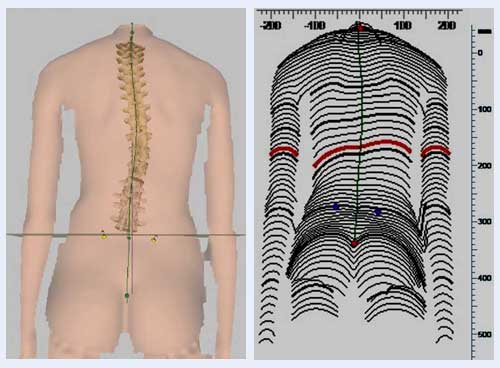 Directions
Address of the practice in Gundelfingen:
Alte Bundesstrasse 58
79194 Gundelfingen
Public Transport
From Freiburg Central Station (Hauptbahnhof), take the regional train to Gundelfingen and our practice is only a 10-minute walk away – simply follow the signs for "Ortsmitte" (town centre).
or
Take tram 4 to the final stop, "Zaehringen". Our offices are only a 10-minute walk from here. Or change to Bus 15 or 16 toward Gundelfingen and get off at "Auf der Hoehe".
Address of the surgery specialists in Freiburg:
Gelenk-Klinik Freiburg
Gundelfinger Str. 11
79108 Freiburg
Public Transport
From the Freiburg main station, take tram 4 toward Zähringen. Get off at the "Glottertalstrasse" stop. The clinic is located diagonally across the street.
The surgery specialists of the Gelenk-Klinik in Freiburg are located 1.5 km from the practice.
Patient Service
Monday to Friday:
8.00 to 5.00 pm
Physicians are on-call 24 hours a day for Gelenk-Klinik inpatient emergencies.
Parking facilities are available for patients and visitors of the Gelenk-Klinik. The entrance to the underground parking garage is on Schoenbergstrasse. The clinic can be reached by a handicapped accessible elevator.
You can find prices for spine surgeries here.
Make an appointment
Phone: +49-761-79117-228
Fax: +49-761-79117-999
Mail: care@joint-surgeon.com