Operating Room Equipment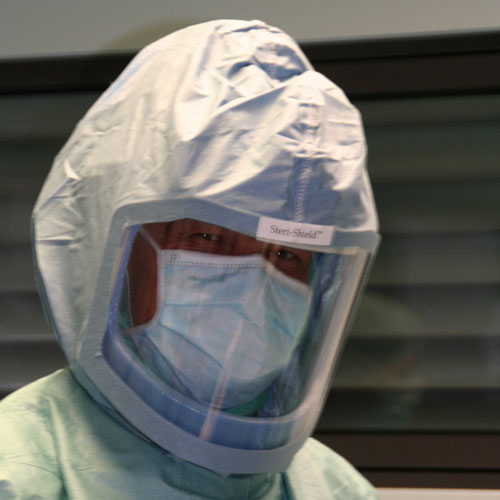 Operating room equipment is state-of-the-art to optimise standards of hygiene. As a result, Gelenk-Klinik has an extremely low rate of infections or post-surgical complications. Not a single case of MRSE or hospital infections has ever occurred in the history of Gelenk Klinik. The Gelenk Klinik environment has a proven track record of safety and high quality.
Operating Room with state-of-the-art laminar flow technology protects patients from Infections.
Clean Room standard in the operating room: Surgeons use highly effective isolation helmet systems during orthopaedic surgery to protect patients from infections.
Intensive care unit with automatic patient monitoring provides safety during anaesthesia.
Quality accreditation: Diagnostic, hygienic and medical standards are constantly monitored by the strict ISO 2001:9001 quality procedure.