PD Dr. Pawel Bak, Senior Consultant for Physical and Rehabilitative Medicine
Treatment specialities:
Physical medicine, rehabilitative medicine, pain management, naturopathic treatment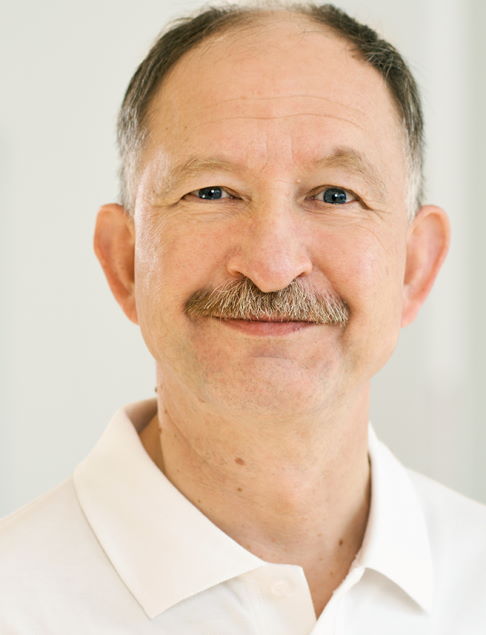 Every patient my team and I can help use stairs or play ball with their grandchildren without pain using the various options of conservative treatment feels like a little victory. A victory over age-related wear, overexertion at work or during sports, and sometimes even poor habits. What I enjoy about rehabilitative medicine is that we treat the person as a whole and can already take action before they fall ill.
How can I protect my back even though I do hard physical labour? How important is nutrition after prosthetic surgery? Which medical conditions can acupuncture, chiropractics, special pain therapy or herbal remedies help with? My support is tailored to the individual patient. Even after surgeries I support Gelenk-Klinik patients throughout the after-care, right up to applications and occupational reintegration.
Additional Qualifications
Chiropractic
Special pain therapy
Sports medicine
Naturopathy
Emergency Medical Services
Radiation protection technical knowledge (emergency and skeleton)
Psychosomatic primary care
Medical Career
Medical training:
Medical placements:
1987 to 1988: Registrar in the general and vascular surgery clinic, Medizinische Akademie Bromberg
1989 to 1991: Registrar in the orthopaedic clinic, Universitätsklinikum Göttingen
1991 to 1993: Registrar in the surgical clinics Bad Gandersheim, Osterode/Harz and Neustadt/Coburg
1993 to 1996: Registrar on the orthopaedic ward at Rehabilitationszentrum Lippstadt and Klinik am Park, Bad Rothenfelde
1996 to 2009: Admitted as specialist in physical and rehabilitative medicine, Institut für Physiotherapie, Friedrich Schiller University Jena
2009 to 2014: Chief physician of the Rehabilitation ward / head of Berufsgenossenschaftliche Heilverfahrenssteuerung, Berufsgenossenschaftliche Unfallklinik (BGU), Frankfurt/Main
2015: Section director for conservative orthopaedics, spine centre at Orthopädische Klinik Markgröningen
2015 to 2017: Chief physician for conservative orthopaedics and pain management, Evangelische Stiftung Volmarstein
2018 to 2021: Medical director of rehabilitation, Schön Klinik Vogtareuth and medical director of ambulatory rehabilitation, Schön Klinik Bad Aibling
since 2021: Physical and rehabilitative medicine specialist at

Gelenk-Klinik Gundelfingen
Doctorate dissertation:
Diagnostic significance of surface EMG and a visual technique for assessing motion stereotypes in the example of hip hyperextension
Habilitation dissertation:
Multidimensional assessment as rational basis for optimising the process and outcome in rehabilitation
Fellowships
>Managing Editor/scientific advisory council for the journal Physikalische Medizin, Rehabilitationsmedizin, Kurortmedizin, Thieme Verlag
Scientific advisory council for the journal Manuelle Medizin, Springer Medizin Verlag GmbH
Awards and Prizes
1998: Spitzner Preis für Physikalische Medizin
2010: DGOU Rehabilitation Research Award
2015: Eugen Münch Prize as a member of the SMOOTH study group
Publications