Geneva - the heart of the French Switzerland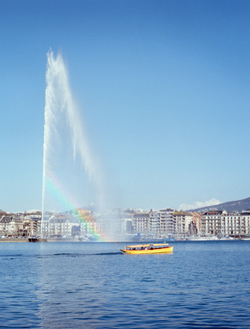 Geneva enjoys a beautiful location. It is centred around the point where the River Rhine flows out of Lake Geneva, flanked on one side by the Jura mountains and on the other, the Alps.
At the heart of the city is the huge St Pierre Cathedral, which is surrounded by top-class museums.
Easy one-day trips from Geneva include Chateau de Chillon - a fairy tale lakeside castle and Mont Saleve - a cable car takes you to the top of the mountain to enjoy magnificent views.
By car: driving time to Geneva from Freiburg is about 3 hours (323km).