Theresienklinik in Bad Krozingen - for your Orthopaedic Rehabilitation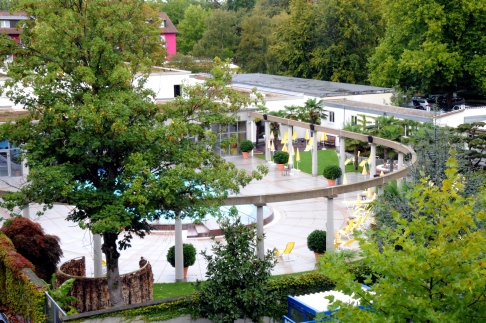 General Profile of the Theresienklinik Centre for Orthopaedic Rehabilitation
Details & Rates for Rehabilitation Treatment
Standard rate: 230 EUR/day all-inclusive
"De Luxe" Therapy: 330 EUR/day all-inclusive with extended therapy program
Double Room Suite: 50 EUR extra/day
Free Internet access (please bring your own device)
Food, accommodation, therapy and doctors' fees are included in the daily rate
Free unlimited entry to the adjacent Vita Classica Thermal bath
Guest sharing a double room with a patient: 65 EUR/day all-inclusive
Guests with their own single room: 95 EUR/day all-inclusive
Your Gelenk Klinik Patient support agent will make all the necessary arrangements for you, please enquire
The Theresienklinik is one of the leading clinics in cardiology, internal medicine, trauma and orthopaedic rehabilitation. The accommodation offers a comfortable, friendly and caring environment for international patients.
Theresienklinik has 347 beds and two independent, interdisciplinary departments for cardiology and orthopaedics.
Founded in 1981 as an interdisciplinary centre, Theresienklinik is an experienced and established partner of the orthopaedic Gelenk Klinik for post-surgical rehabilitation.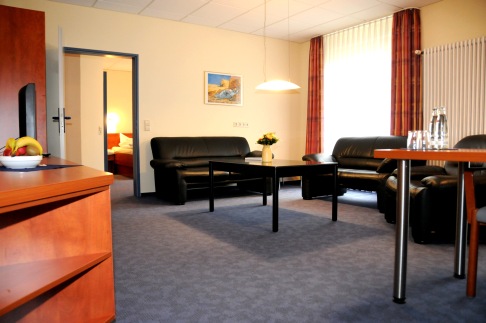 Location and the area surrounding the Theresienklinic Centre for Rehabilitation
Located in the beautiful and quiet town of Bad Krozingen about 12 km from Freiburg. Bad Krozingen is a famous centre for wellness and rehabilitation. Numerous thermal wells and baths, beautiful parks and restaurants, surround a picturesque, hospitable city centre. These elements combine to create a pleasant environment for our patients and their families during the recovery period.
Orthopaedic Specialties of the Theresienklinik Rehabilitation Centre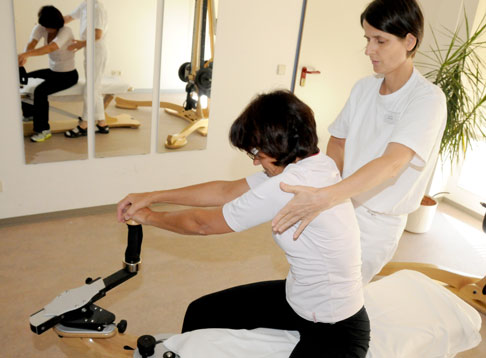 Treatment of disorders of posture and loco-motor system - restoring the natural and complete patterns of movement, as well as regaining and maintaining a healthy posture
Treating disorders of the spine, vertebral discs and the joints in order to reduce back pain and stabilise the health of the vertebral column, spinal discs and optimise the function of the central nervous system
Building up condition following spinal surgery, bone surgery and joint surgery rehabilitating mobility and capabilities in order to support full recovery
Treating damage caused by accident, sports and work injuries, in order to prevent lasting damage and chronic disease of your locomotor system
Treatment of chronic degenerative and inflammatory joint disease, in order to normalise metabolism, reduce pain and stop the cycle of inflammation and joint destruction
Treatment of all rheumatic diseases in order to reduce pain and restore mobility and strength
Treatment of chronic pain conditions in order to reduce pain, regaining the mobility and strength to participate in daily activities without the constant fear of pain recurrence