ZRT®-Matrix-Therapy: Physiological Basics and General Methodology
A cell biological approach to rehabilitation is a fundamental change in the perspective of rehabilitation. It aims to find a direct approach to improving the functions of muscles and organs by addressing the real underlying issues.
Pain management for example, relied for too long on pain medication, that merely blocked the warning signal transfer from the damaged tissue to the brain. This approach was effectively "treating" pain sensibility, but not the underlying condition causing the discomfort.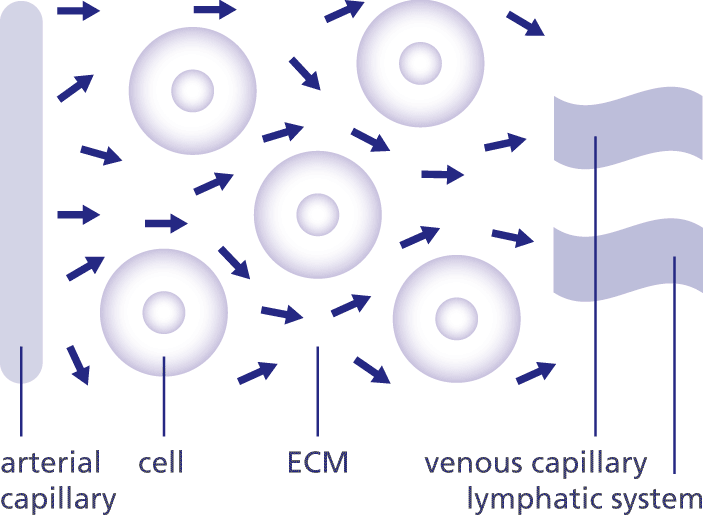 The cell biological therapy approach aims to normalise the living environment of every single cell in the tissue. Pain free function is achieved through a set of therapeutic measures rather than simply blocking the patient's perception of pain with medication. Medication which often fails to address, or even in some cases makes the underlying health problem worse.
ZRT® Matrix Therapy consists a modular set of diverse techniques
Matrix Therapy - mechanical longitudinal vibration (also called: Biomechanical stimulation (BMS)) of skeletal muscles for cleansing the ECM.
Deep heat with water-filtered infrared-A - for resolving gelosis (viscosity), which is a change of fluidity of liquids in the extracellular matrix (ECM) and for metabolic activation.
Acid-base regulation - tissue degradation caused by local acidosis. Acidosis (local acidity of the ECM) is a local condition caused by lack of oxygen and a repressed metabolism that will result in the production of lactic acid leading to local hyperacidity often felt as pain.
Oxygen therapy - improving the oxygen supply to the cells by physical exercise or oxygen therapy, where the patient breathes air rich in oxygen (normobaric oxygen).
Substitution of vital nutrients - optimisation of the vitamin, antioxidant and mineral balance.
Health advice and consultation regarding general lifestyle - lifestyle advice covering healthy eating, physical activity, and water balance.