Nutrition and Essential Nutrients - substitution of vital nutrients in ZRT®-Matrix-Therapy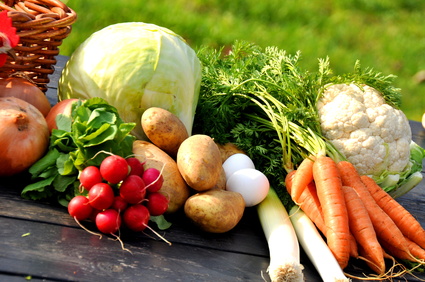 With a healthy diet, the body is supplied with all the nutrients it requires to function effectively and efficiently.
These days, as foods such as fruits, vegetables, fish or meat (from conventional cultivation) often do not contain enough vitamins, minerals, phytochemicals and trace elements, there are often nutrient deficiencies.
The organic farming of cereals, vegetables and fruits ensures however, a significantly higher biological quality of food. A medically prescribed substitution of nutrients, based on corresponding laboratory values can "top up the levels" and ​​close these gaps.
Through the cell biological concept of ZRT, the route into the cell is cleared, so that the cells are guaranteed an optimal supply of the required nutrients. Micro-nutrients, antioxidants, vitamins, phytonutrients and minerals go directly into the cell.
Healthy cells and well-functioning tissue is a guarantee for health, performance and well-being.
A professional health consultation will addresses diet in the context of Matrix therapy.