Zurich - world city and gateway to the Alps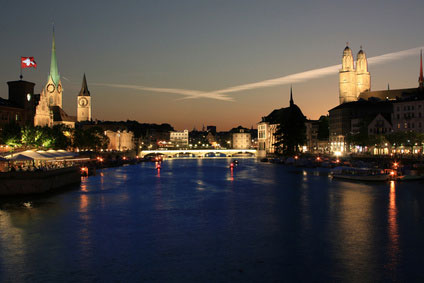 You are likely to find plenty to keep you occupied in this most beautiful of cities. Adorned with over a thousand fountains, Zurich is situated where the River Limnat flows into the Zurich See.
The medieval old town is characterised by small cobbled alleys and medieval houses, as well as the famous Peterskirche (Peter's Church), which has the largest clock face in Europe. There is a superb "Kunsthaus" (art gallery), world class shops and many riverside cafes.
In summer a very agreeable way to explore the areas and towns surrounding the lake (and have the best views of the mountains and shoreline), is by boat. The longest trip is a round trip to Rapperswil, a historic town near the lake's south eastern end.
Driving time from Freiburg to Zurich is 1hr40 minutes (161km).