Basel - a city destination rich in culture and heritage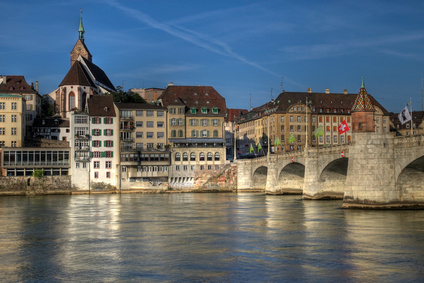 One of the most important cultural centres in Switzerland, Basel is located where the Swiss, German and French borders meet.
The River Rhine flows through the centre, dividing the city in two. The historical old town is situated on the south west bank, with it's medieval charm, leafy courtyards and 16th century townhouses. The Münster dominates the skyline from it's lofty Rhineside terrace. Glitzy shopping streets connect the two main old town squares.
For art lovers the Foundation Beyler gallery houses works by some of the 20th century's best artists including Picasso, Warhol, Rothko, Rodin, Klee and Monet.
By car: driving time to Basel from Freiburg is 55 minutes (59 km).