Your Orthopedic Treatment: Joint Preserving Orthopaedic Surgery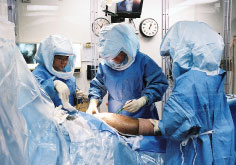 Our team of expert consultant orthopaedic surgeons and physicians offer private medical and surgical care of the highest standard. We use the most up-to-date procedures.
These procedures include the latest non-surgical and minimally invasive arthroscopic techniques to speed your recovery, manage pain, treat sports injuries and all orthopaedic conditions.